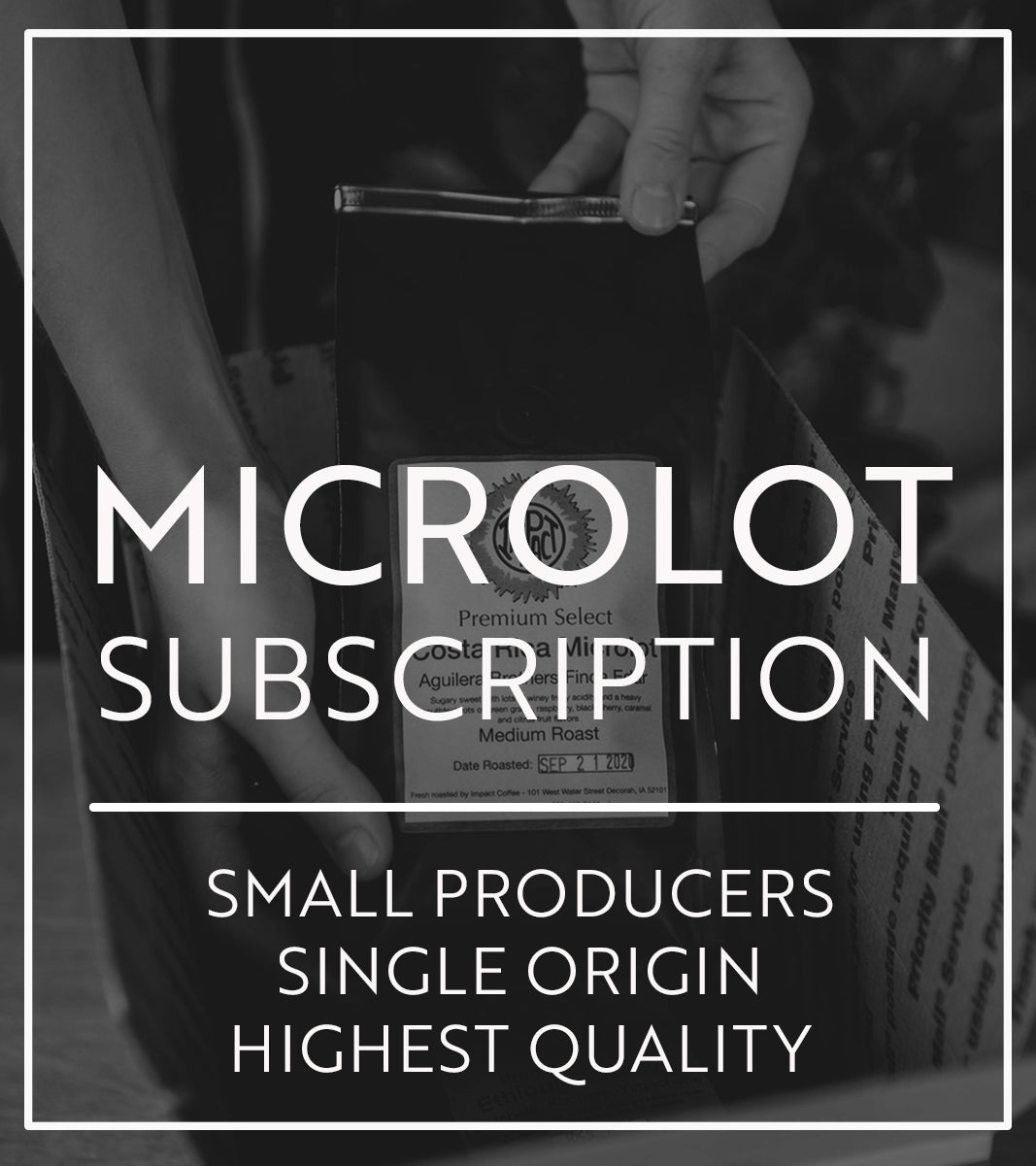 Want to try the very best coffees we roast? Sign up for this subscription, and you'll get a variety of our premium, microlot selections delivered every 2 weeks along with exclusive tasting notes from the roaster, only available to microlot subscribers.
These are the coffees we get really psyched about- all of our microlots are grown by smaller producers trying innovative techniques in pursuit of the perfect bean. We buy microlots in smaller quantities and there is often limited availability from the producers. Subscribing is a great way to make sure you get to try all of these delicious coffees as soon they arrive at the roastery (and before they're sold out)!
Just select your desired quantity, subscribe, and wait for a unique and tasty coffee package to arrive at your door step.
** Roasted by Impact Coffee Bar & Roasters **